ABOUT US – YOUR HOME IS IN GOOD HANDS
Meet Arizona Based Red Mountain TLC Home Watch: Accredited, Bonded, and Insured
Mountain Bridge Residents
Through research and time spent living in Mountain Bridge, Kim and Bo realized that a Home Watch business was needed to keep their neighbors property protected. As Kim and Bo began their due diligence to start their business, they realized that several of the communities in Mesa and surrounding areas of Tempe, Chandler, and Gilbert were second homes for winter visitors.
As more visitors from Canada and other locations in the U.S visit Arizona they are drawn to the nice communities, mild weather and all that Arizona offers. Many become second homeowners.
These homeowners need the confidence and peace of mind knowing that their Arizona home is well cared for while away.
Having a second home in Arizona is exciting. However, who is going to watch over your home and take care of any issues while you are away?
Red Mountain TLC Home Watch – Providing Peace of Mind
Red Mountain TLC Home Watch is insured, bonded, and accredited by NHWA, insuring that your valuable home is being properly inspected while you are away. As accredited members of National Home Watch Association, members undergo a rigorous background check, carry insurance and are bonded.

When you are away, don't worry about unexpected surprises. When you work with Red Mountain TLC Home Watch you will have the peace of mind knowing your home is in good hands.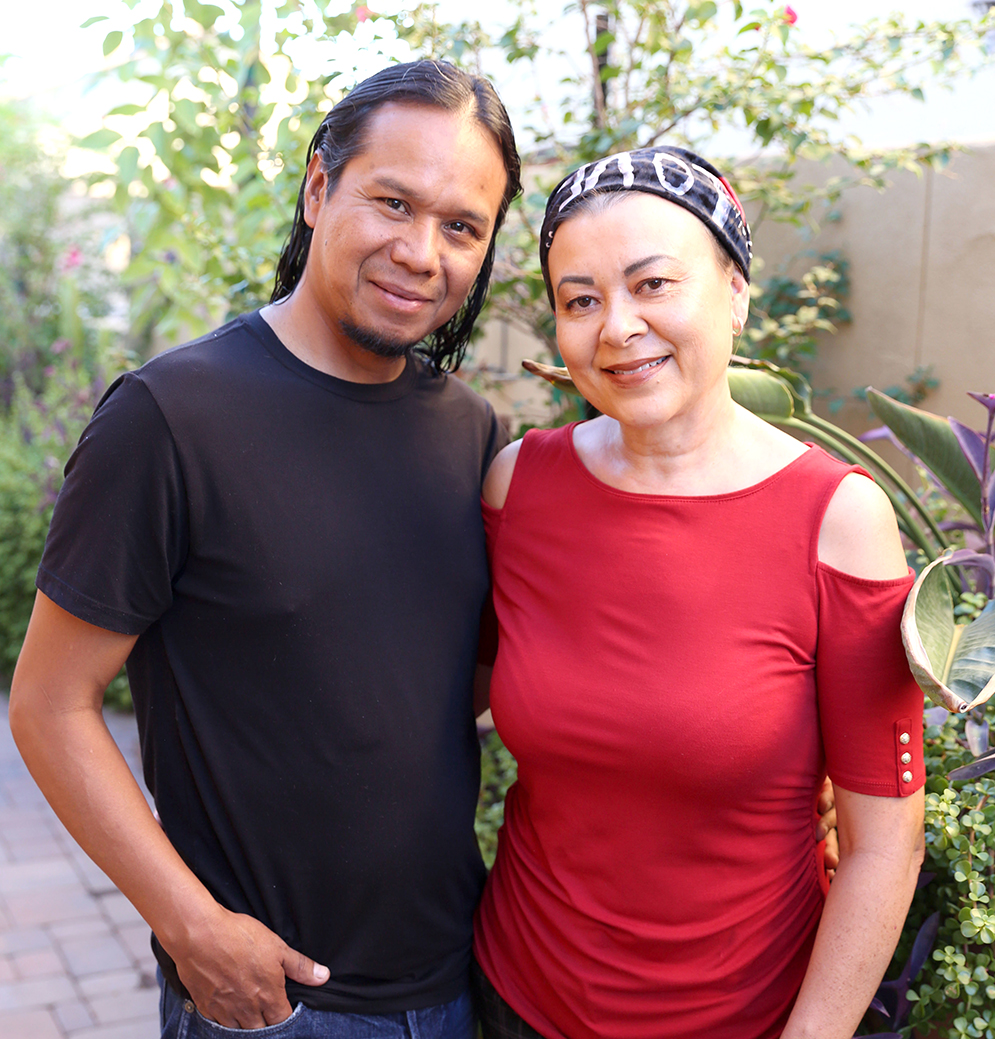 Meet Kim and Bo
Kim and Bo are 13+ years' residents in Arizona and have lived in the communities of Queen Creek, Gilbert, Mesa and previously resided in California.
Kim has a Bachelors Degree in Criminal Justice/counseling from Cal State Northridge University and has worked 20 years in Law Enforcement. She has assisted many juveniles in regaining the right path within society as productive individuals. She also has traveled back and forth from Phoenix To Los Angeles weekly for 15 years for her work… this shows how dedicated and passionate she is about her career!
Kim is also a Realtor in the State of Arizona for the last 10 years. She knows the importance of investing in a home and taking pride of ownership by maintaining it.
Bo has extensive experience in Electricity, maintenance and handyman of all trades as he worked in Public Works for the SRPMIC. He is passionate about his trade and takes great pride in accomplishing the tasks. He is very meticulous in having the job done right. Bo has experience with customer service, and video surveillance dealing with Honeywell, Sony, as well as other brands.
In his spare time, Bo plays the stand up bass and has taken interest in brewing his own beer.
They are both empty nesters and enjoy the outdoor life, going to the lake, and love Latin Salsa and smooth Jazz music!
Together they take pride in integrity, loyalty, and respect. Both are Spanish speakers and enjoy meeting people and are very friendly.
They will tailor your needs to meet your expectations.
RELAX KNOWING EVERYTHING WAS TAKEN CARE OF WHILE YOU WERE AWAY!